About Evangeline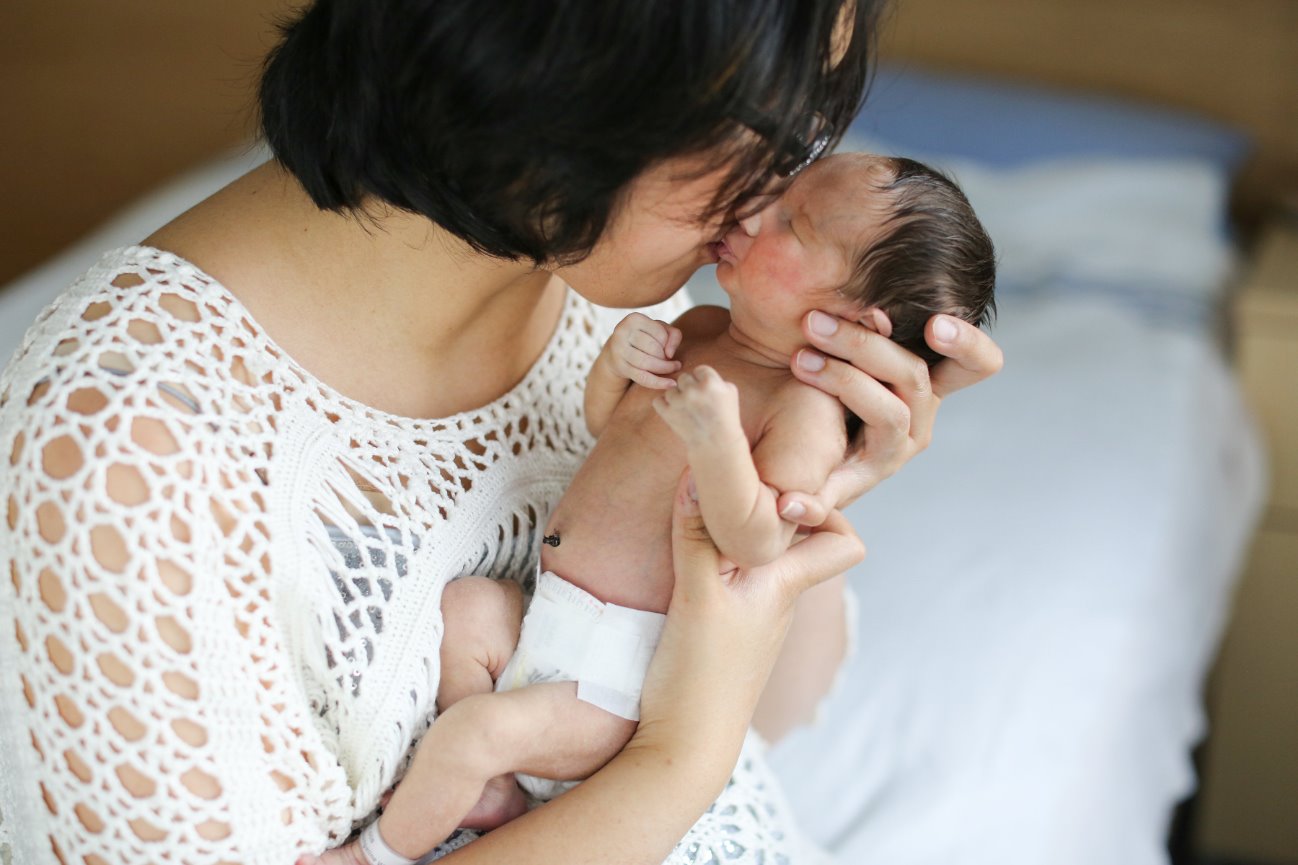 Hi there,

I am Evangeline Winfield, the founder, designer, and maker at Love My Life Inc. I am mom to 4 beautiful children. My children inspired me to start my company. With each child I had came the experience and wisdom to create our different products. I worked really hard to design high quality products not just for my children but for all of yours as well. I'm deeply thankful that moms, dads, and their precious babies, across Canada and around the world have fallen in love with and come to trust our brand of products.

A few fun facts about myself... I have degrees in Communications and International Relations. I've been on international trade missions and have experience with international trade and business. I speak English, Mandarin, Spanish, and a bit of French and Hokkien (a Chinese dialect). I was born in Singapore but grew up in Calgary, Alberta, Canada. I love travelling, hiking in the beautiful rocky mountains, watching the sun set, reading, journaling, Japanese and French food, tequila, and watching re-runs of Suits, Friends, Seinfield, and the Nanny.

When I look around, I see a multitude of reasons to be filled with gratitude and think to myself... "I Love My Life!" Loving life, being thankful, and giving back to the community are values my company is built upon.

I am proud that many of my products are handmade in Calgary, Alberta, Canada (by myself and a team of moms and dads) as we are able to create jobs and contribute to our community. Products that are not made by us are ethically sourced from factories that also provide families in those areas with jobs. With the factories we use overseas, my family and I have personally gone to and inspected to ensure that I am comfortable working with them and having them manufacture my products.

For up-to-date information, sneak peeks, discounts, and giveaways, please sign up for our LML VIP Club and follow us on Facebook: www.facebook.com/lovemylifeboutique and Instagram: www.instagram.com/lovemylifeboutique/

Thank you for taking the time to get-to-know us. Thank you for supporting my dream and joining our journey. I look forward to connecting with you. Have a FUNtabulous day!


xoxo,

Evangeline

Founder & President, Love My Life Inc.


About Our Products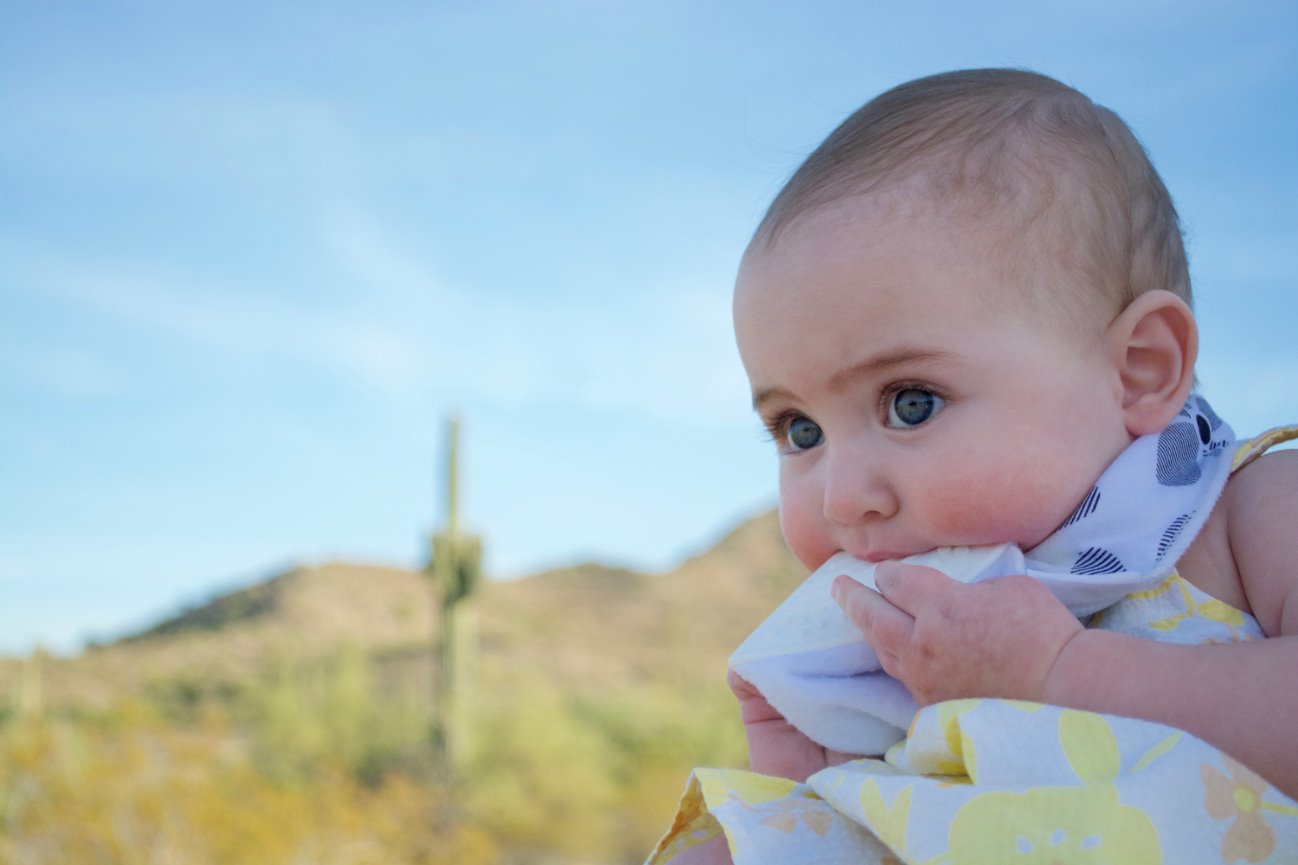 A quick overview of our products:

theONEcover™️ is our take on a multiuse cover that was inspired by a cover Evangeline's mother made over 25 years ago. Each cover can be used more than 10 different ways that help to simplify parenting. Use it as a nursing cover, car seat cover, shopping cart cover, high chair cover, stroller blanket, baby carrier blanket, baby swing cover, infinity scarf or shawl for mom, sunshade extender (for umbrella stroller), car seat protector (driver's and passenger's seats) and more!

Evangeline designed 3 variations of this amazing cover: theONEcover™️, theONEcover All Season™️(with a fleece lining), and theONEcover Breeze™️ (with a zipper and mesh fabric). Each cover has patents pending in various countries.

Each theONEcover™️ is adorned on the side with reversible pocket that can be used to store your baby's essentials. Turn the pocket inside-out and the entire theONEcover™️ can also be stored in the pocket for easy transport.

-----

Our Silicone Teething Accessories are made with food grade silicone that's 100% safe for baby to chew on. All accessories are third party tested to be BPA Free, they meet all FDA standards and are free of harmful chemicals. Each piece is designed and handmade with love in Canada with imported materials.

-----

Our Bandana Bibs are super absorbent, soft, and are a double layer bib with organic cotton on the upper layer and fleece on the bottom layer. Our stylish bibs can also be used as scarves for baby as they also keep baby warm with the fleece layer.

-----

Our Organic Chew Bibs are just like our regular bandana bibs but with a silicone chew tip sewn on. These bibs are awesome in that not only do they catch the drool from baby when they teethe but they also give baby something to chew on.


theONEcover Inspiration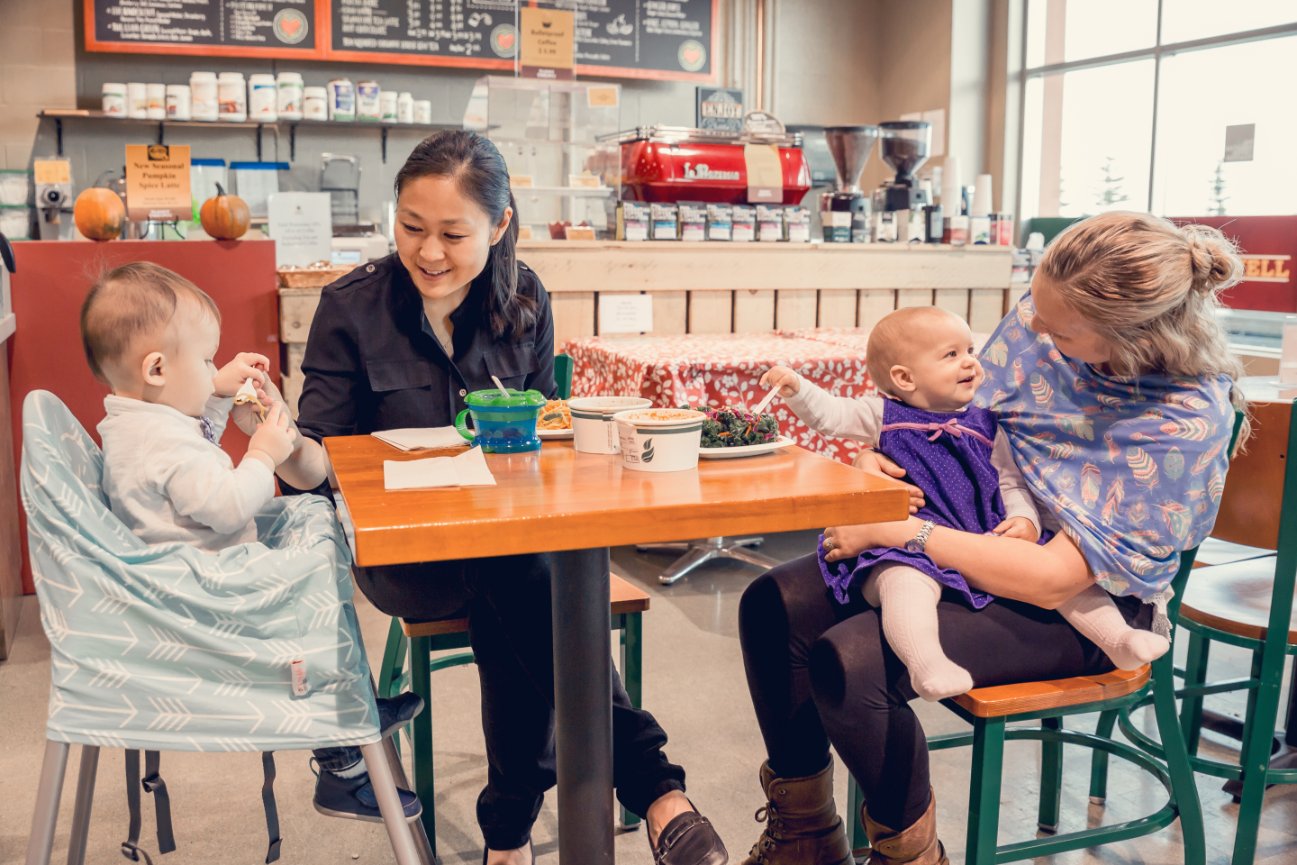 THEONECOVER™️ Original:

People have asked if I "invented" THEONECOVER™. Truth is, I didn't invent it. The concept, shape and size of THEONECOVER™ was inspired by covers my mother made and used over 20 years ago.
In those days, while we were living in Singapore in the 80's, car seats were non-existent and my mother didn't breastfeed us either. However, there were wet markets and my mother wanted something light and breathable to cover the umbrella stroller my brother was in so he didn't get dirty. My father is a doctor with a PhD in Nutrition and he had a health food store called Nature's Nutrition in Singapore. With this he often went to symposiums and trade shows in the USA. My mom originally used one of my father's old XXL t-shirts that he got from a trade show he attended in Las Vegas. She literally stretched the shirt over the whole stroller to cover my brother.
When we came to Canada, life was hard on us as new immigrants in Canada as we lived under the poverty line for nearly a decade. To survive, for 11 years (beginning in 1993), we delivered 300+ newspapers daily for the Calgary Herald, Calgary Sun and National Post. I started working when I was 8 years old as my dad was in and out of the hospital with many health issues that left the financial burdens on my mother. My mother had a hard time finding work because of her thick Chinese accent; however, she was determined for us to succeed on our own as she always said that we didn't come to Canada to go on welfare. To preserve our car seats from getting ink stains, my mother covered them with stretchy shirts and she covered the bench chairs at the back with bed sheets. Sometimes, when mom had the time, she would cut the shirt arms, shape and hand sew it shut. My mom called these covers "Big Shirts" while I called them "Armless Shirts".
Back then I was a brat constantly telling my mom I was embarrassed that our car seats had "armless shirts" covering them... but who knew my amazingly resourceful mom was actually ahead of her time?!
Fast forward to 2015, I attended a fundraising event with my husband and had to use my Medela breast pump in the bathroom to feed my son because he couldn't latch. So, dutifully, I was there in the bathroom for 25 minutes and I used an apron style nursing cover to cover myself. When I returned to the event, a lady I had talked to while I was pumping joked with the crowd that she had seen more of me than she needed to see. Though she was teasing, I had never felt so embarrassed. I talked to my mom about it and she jokingly suggested that I use a "Big Shirt" to cover myself all around.
When I was young, I hated these "Big Shirts" as they were a constant reminder of how much we were struggling. I was always terrified that I would be labeled as "poor" at school and be bullied even more than I already was for being part Asian. But my mother was right, and the "Big Shirt" came to the rescue again. I made one cover and showed it to some friends who encouraged me to start my own business.
I was nervous to start my business as there are other companies who make a similar product that were already on the market. However my family encouraged me to go for it as this concept has been used by my family for over 2 decades. We never once thought to make it a business as we were so busy trying to make ends meet to put food on the table. But today, with my family beside me every step of the way, we are able to share THEONECOVER™ in its 2 current versions with you.
This is how THEONECOVER™ came to be.
Each THEONECOVER™️ has a patent pending reversible pocket on the side. I designed this pocket because my little guy is such a messy eater when he's in the high chair and shopping cart, and I needed something that would contain the mess and not get my diaper bag dirty. So that's why I designed the pocket so that when you turn it inside out, you can store the whole cover in it and all the mess is contained.
THEONECOVER™️ All Season

Although this new design was in the making months prior, on March 12, 2017 we officially launched THEONECOVER™️ All Season which is like the original THEONECOVER™️ with the added feature of being half lined with the softest and stretchiest minky fleece that we had specially made. The concept of this cover is that on cold, wet days, the warm lined side would be used to cover and shield baby from the elements. On warmer days, the cover would be flipped around so the warmer side shields baby from the sun at the back and the cooler side is in front allowing baby to feel the breeze.
This concept of THEONECOVER™️ All Season came about because in Calgary, where I am from, the weather can be so finicky that we can have all 4 seasons in literally 1 day. I needed a car seat cover that I could use no matter the weather for my baby.

THEONECOVER™️ All Season is Patent Pending.

THEONECOVER™️ Journey

We are looking to launch THEONECOVER™️ Wintertime and THEONECOVER™️ Summer Breeze in the very near future. These design concepts also have Patents Pending.